Asset-Based Carrier
Trinity Transport services the entire continental United States, with dedicated service East of the Mississippi. From our corporate headquarters in Lexington NC and our terminal in Wellford SC, our dedicated customer service reps personally manage and monitor your shipments every step of the way. We also measure multiple facets of our performance for every shipment. Our goal is to help you reduce costs and improve efficiency in your supply chain!
Licensed Freight Broker
In addition to being an asset-based carrier, we are also a licensed freight broker with over 3,000 vetted carriers in our network. We offer the same great customer service as with our own fleet, but you get the added benefit of increased service-capability.
Why Choose Trinity?
36 Years in Business
Ultra-Modern Fleet: Average Equipment Age 2 Years, Which Equates to Reliable, On-Time Shipments!
Dedicated Customer Service Reps
Satellite Tracking on all Trucks and Trailers
Servicing the USA, Mexico, and Canada via Truck & Rail
Warehousing Capabilities - Asset Based and 3PL
LTL and FTL Capabilities
International Freight Capabilities - Ocean, Air, Rail
Web-Based Freight Management System: Scheduling, Load Planning, Load Routing, Tracking, Freight Pay and Audit, Claims Management
Freight Optimization: Lane History Analysis, RFP Management, Multi-Modal Analysis, Private Fleet Collaboration
SmartWay Certified by the EPA
Please check out our full range of transportation and logistics services by tapping or clicking the Services tab at the top of the page. Questions? Call us at 336.956.6200 or tap / click the Contact button above.
Servicing All Points in the USA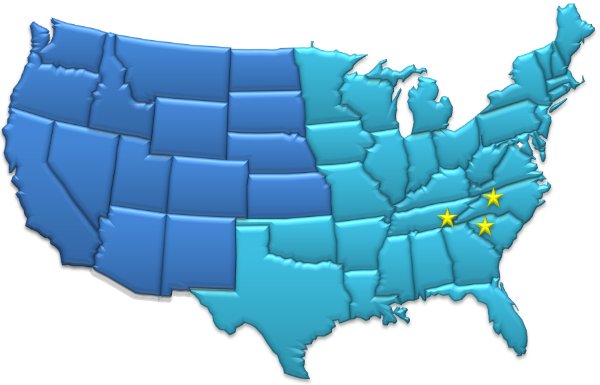 Our Customers, By Industry

Consumer Goods
: 48%,
Food and Beverage
: 23%,
Government
: 11%,
Construction
: 9%,
Automotive
: 5%,
Textiles
: 2%,
Other
: 2%