If you're looking for a company that provides Great Pay, Excellent Benefits including 401k, 1st Year Paid Vacation, Paid Holidays, and a Great Work-Life Balance, then please apply below. You may also call us at 336.956.6200 or come to our Lexington NC terminal at 317 Green Needles Rd, Lexington NC.
Job Title: Diesel Mechanic

Location: Lexington NC
Starting Pay: DOE, $12-$22 per hour. Paid Weekly via Direct Deposit
Schedule: 7 AM - 5 PM Mon thru Fri, 1/2 Day Every Other Saturday. Sundays off.
Paid Vacation, 2 Paid Personal Days, & 7 Paid Holidays
Medical, Dental, Vision, Life, 401K
75 Newer Model Peterbilts with Paccar & Detroit Engines -average age 2 years old
Periodic Paid Training
Family Environment & Friendly Atmosphere
Preferred Experience

Minimum 2 Years in Fleet Maintenance, Preferably Trucking
Ability to Diagnose Diesel Engine & Electrical Issues
Hands-On Experience with Detroit Diesel Engines or Paccar Engines
Prefer Certified / Licensed for Air Conditioning
Prefer Class A CDL (test driving trucks only)
Prefer ASE Master Truck Certification or Certification with Detroit or Paccar Engines
Very High Level of Attention to Detail
Hands-On, Get it Done work Ethic
Team Player Personality

Apply Now
Meet a Few of Trinity's Employees: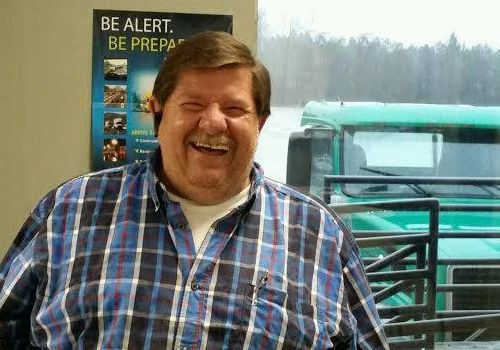 David Roberts
Professional Truck Driver
"I started with Trinity back in 1998, and from the moment I arrived it felt like home. Everyone from the owners to our maintenance crew has treated me like family. Anytime I have had any personal issue, Trinity has always gone above & beyond that of a typical trucking company. Here I am 19 years later and everyday I still feel welcome and valued."
Joe Elkins
Professional Truck Driver
"When I came to Trinity 12 years ago, I came from a large carrier that just looked at you as a number. But, from day one, I found that I was in a place where everyone made me feel at home AND not just another face. It's a great feeling to know they're glad you work there and that you will have a place as long as you want!"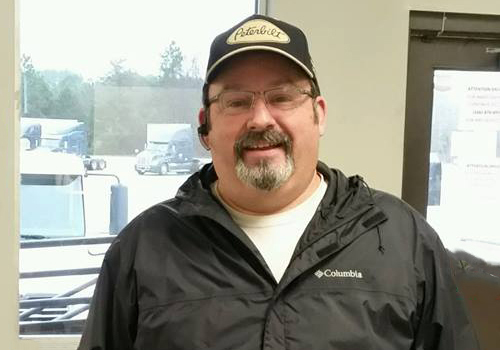 Mike Brown
Professional Truck Driver
"I started out part-time with Trinity Transport and they were always willing to help me any way they could. They would ask me regularly if if I was ready to become full-time. The door finally opened and I have found my home, family, and a company that has great respect for their drivers! I LOVE it here!!!"